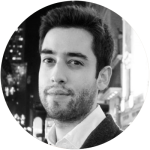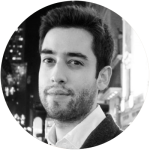 Personal Details
Doctor Name
Dr Alessandro Parrella
Primary Specialty
Dental
Experience
9+ Years
Education & Training
GDC No.
278844
Medical Education
(Dentist with special interest in Periodontics) GDC No. 278844
Dr Alessandro Parrella is based in London and holds 3 dental licenses from Italy, Switzerland and United Kingdom.
After graduating in dentistry from UEM University in Madrid, he obtained a Master Degree in Implant Dentistry and a Postgraduate Diploma in Oral Surgery from University of Torino (IT), of which he graduated with top marks 110/110 cum laude. Moreover, he completed a Postgraduate Certificate in Periodontics (Gum disease) at New York University.
He has taken different postgraduate courses at Columbia University (New York City), Tufts University (Boston) and Boston College (Boston). Additionally, he has been a fellow of one of the most important European scientific societies (the Italian Society of Periodontics), where he completed the annual training in Periodontics (Gum disease treatment).  Dr. Parrella has also been a fellow of the Italian Endodontics Society, where he completed the annual training in Endodontics (root canal treatment).
While Dr. Alessandro has worked in both public and private dentistry, he currently works exclusively in the private field. Outside of dentistry, he is an avid traveler and reader.