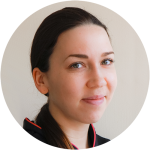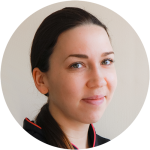 Personal Details
Doctor Name
Dr Anastassia Petsjonkina
Primary Specialty
Dental
Experience
9+ Years
Education & Training
GDC No.
259764
Medical Education
(MOrth RCSEd, Specialist Orthodontist), GDC No. 259764
Date of registration: 24 August 2015
A graduate from the University of Tartu, Estonia, in 2006, she started her 3-year postgraduate course in Orthodontics. In 2009, she achieved a Postgraduate Diploma in Orthodontics. Since then, she worked in a busy state of the art orthodontic centre for more than 6 years.
In 2010, Anastassia has completed the required form of study, passed the examination and acquired the Diploma of Membership in Orthodontics by the Royal College of Surgeons of Edinburgh.
She is an active member of European Orthodontic Society and Institute of Medical Illustrators.
Anastassia enjoys using individual approach in treating patients of all ages. She supports the idea of "face-driven orthodontics", which focuses on the impact of the treatment on the facial harmony and not just beautiful smile. She is highly competent specialist providing comprehensive treatments with fixed orthodontic appliances as well as with functional appliances that are used in growing patients. She also offers quicker solutions with cosmetic, tooth-shaded braces and"invisible" lingual braces. Anastassia is a certified Invisalign provider.
While developing treatment plans for her patients, she enjoys having the patients involved into discussion giving them an opportunity to choose between different options they might have.
Anastassia has a particular interest in medical photography, which she uses in her everyday practice to document and visualize the progression of treatment.