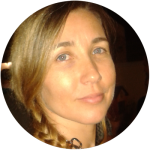 Personal Details
Doctor Name
Dr Andreia Casaca
Primary Specialty
Dental
Experience
9+ Years
Education & Training
GDC No.
261878
Medical Education
Andreia obtained her diploma in Dental Hygiene from Lisbon University, Portugal in 2004 and started to work in private practices. In 2010 she was awarded her Bachelor Degree in Dental Hygiene and moved to London in 2016 where she has been working in private practices around the city. She has a keen interest in gum disease and also the cosmetic and aesthetic aspects of hygiene care.
In her free time she enjoys traveling, cinema and spending time with her 2 children.