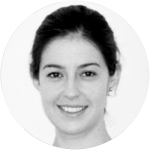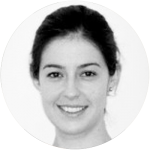 Personal Details
Doctor Name
Dr Queli Costa
Primary Specialty
Dental
Experience
9+ Years
Education & Training
GDC No.
236279
Medical Education
Dr Queli Costa graduated in 2007 and worked until August 2013 in high end private dental practices in Portugal and is a native Portuguese speaker. During that time she also completed a Post graduate in Orthodontics.
In September 2013 she moved to England and started working in a mixed dental practice in Suffolk. In 2016 she moved to London to continue to work in a mixed and private dental practices and was offered a post, as well, at Worcester Acute Hospitals as a Clinical Fellow in Orthodontics to develop my interest in Orthodontics.
She became certified in Invisalign and 6 Month Smile in 2016 and 2018.
She now has 11 years of experience and is driven by the need to excel by giving her patients the best treatment options.
She is very responsible with high standards of ethical and moral values. Flexible, versatile, adaptable character and team player.
She is looking forward to be offering quality dentistry in the state of art setting at Natureza Dental Practice.